Wireless Vibration and Temperature Sensors in Mineral Processing Plants
ALPHA Intelligence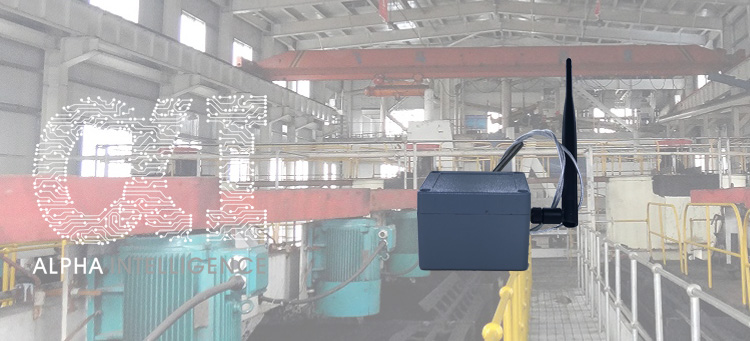 ---
Predictive Maintenance method is obtaining more and more attention from managers in Mineral Processing Plants.(Click here for a quick learn )
You may have known condition monitoring can collect equipment status while working, and many big companies have built an overall and strict preventive maintenance process to achieve better performance and avoid losses from unplanned downtime. However, predictive maintenance is much different from condition monitoring and preventive maintenance. Check their difference from ALPHA industry news. (Click to view)
There is the first question: What is the foundation of a predictive maintenance system?
The answer should be the IoT sensors, which collect and transfer the real-time data from the equipment in plants. After years of optimization in this sector, ALPHA offers clients stable and intelligent sensors. AD001 is the vibration and temperature integrated wireless sensor based on IoT technology. It can help with guarding critical equipment in coal preparation and mineral processing plants. Such as vibrating screen, centrifuges, crushers, scrapers, etc.
Basic Technical Features of AD001
POWER: 0.1 W

RANGE FOR ACCELERATION: ∓16g

FREQUENCY RANGE: 0.5 ~ 1600HZ (adjustable)

Temperature range:-55 ~ + 125 °C

Temperature measurement accuracy: 0.1 °C

Transmitting Power: 20 DBM

Radio Frequency: 2.4 GHZ

Transmission rate: 1 MBPS

Transmission Distance: 2000M (barrier-free)

Wireless Protocol: Zigbee

Battery Life: 2 YEARS

Operating temperature:-40 °C ~ + 85 °C

Level of protection: IP65
How effective ALPHA predictive maintenance system is? Click here for a quick view of a case study in a coal preparation plant.
Or contact us by email or call.