Automation Mining Core Technology 1: How to Realize Mine Drill Remote Control technology
Alpha Ind. Tech.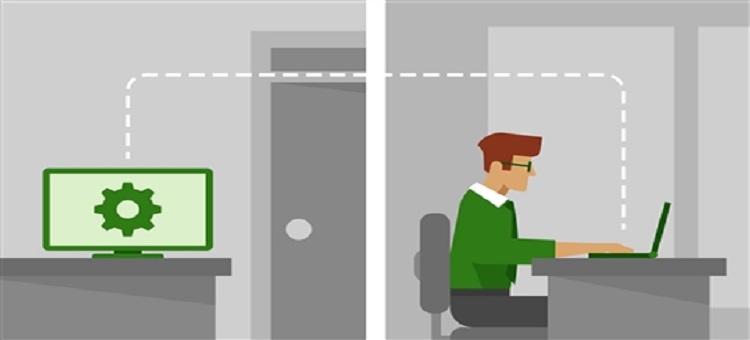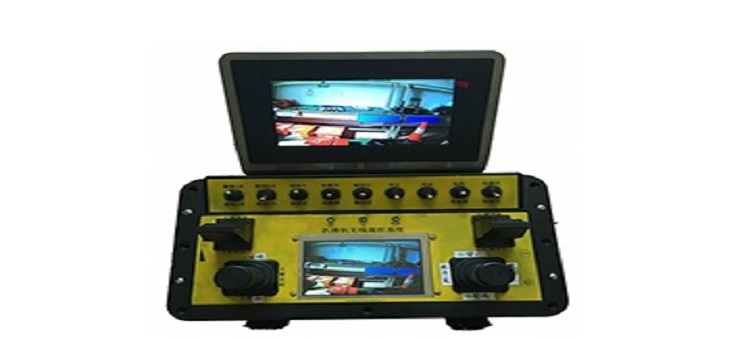 ---
Automation Mining Core Technology 1: How to Realize Mine Drill Remote Control technology
In order to operate the mine drilling rig remotely, two different paths can be taken depending on the control level the user needs. There are currently some software for choose, which are available to connect to Windows and then manipulate the program to restart the mine. Of course there are also hardware options for purchase, these hardware allows you to completely restart your machine, no matter where you are in the world.
Software for remote operation of mining rigs
Remote Desktop - The most common way to run a Windows machine. All you need to do is connect to the internet at home, then connect your rig to the system and design a connection on the rig. Then, you can control everything through the virtual client. The only thing you can't do is to enter the machine after a power outage or enter the BIOS.
TightVNC - You can set up your mining equipment to allow virtual connections to be managed and get control. This is a great choice for users who are looking for a MAC in their home like a remote desktop solution.
Teamviewer - A free program that allows you to remotely connect to your mining equipment, whether it's internet access, or cellphone access. You can set up Teamviewer on the miner to automatically start the Windows system and connect at any time. You need to configure from your mining machine before leaving, to easily connect the devices. This is the preferred method I use to manage my mining rigs while I am traveling. The only downside to this approach is that you can't completely shut down your system, you can only restart. You also cannot access the BIOS information at boot time, but you do not need this information if you set it correctly before you start.
Chrome Remote Desktop - You need to set a password in advance to ensure that you can log in from anywhere. Once the computer boots into the operating system to change settings, adjust overclocking or any other settings, you have full access, just like at home, except for the full shutdown or BIOS change.
Hardware for remote operation of mining rigs
This is the perfect product to pair with the software above, if you need a set to completely shut down your system. Then, when the power is turned off and restarted, you can change your BIOS settings to turn on the power. You can monitor and manage WEMO on your mobile phone. As an added feature, it also allows you to track energy usage at any time. Helps calculate the cost of electricity on the road without having to look at the meter.
Simple mining operating system - If you haven't determined the operating system and travel a lot, SMOS may be a good choice. You can run everything you need through the SMOS website. SMOS runs on a small USB and can significantly reduce costs because you don't need Windows. The features provided by SMOS are very good, they provide you with the mining scripts you need to get up and running, and you also set up overclocking settings.
The downside of SMOS is that you are limited to the functional support they provide in mining and pay a monthly fee, which is small, but may be closed for some people. Also note that they don't support WLAN, so you need to make sure you have a wired connection.
The entire operating system is only 7GB in size, so any decent USB stick can work。.
EthosOS - Similar to SMOS, Ethos is a 64-bit operating system based on Linux. You need to buy 1 rig, and each USB stick is cheap. USB comes pre-installed with everything you need to get up and running. Everything is controlled through a web-based browser that offers a variety of options to ensure that you can adjust any content or update drivers at any time. The downside is the prepaid price. However, paying a small amount of money can provide you with an operating system and save you the need for more SSDs that can be spent.
HiveOS - Another benefit of the Linux-based operating system "Hive" released in November 2017, is that it supports Wifi, if that's how you run your rig. The best part is you can run 3 rigs for free! The price of joining the fourth rig is $3/month for each rig (total $12/month). Similar to a simple mining machine, you only need to download it and can run it from a USB like this. This has installed all the most popular mining machines, and as the system is released, more mining machines will be added.
Alpha rig remote control
Line of sight remote control
Based on wireless communication technology and mine wireless control system security control strategy, we provide professional remote control solutions for mining large machinery. Operators carry wireless remote control with video display, within a certain range (100 meters) of mining equipment , to achieve various functional actions of the device. In the visual remote control mode, the handle operating unit and the locomotive onboard unit directly establish a proprietary communication link through point-to-point mode, which is mainly applied to the remote operation mode within the visible range of the scene including Automatic drilling and unloading functions.
Over-the-horizon remote
The combination of software and hardware allows the operator to sit on the console to achieve remote operation of the device.
The remote control system of the custom-made drilling rig is only for higher efficiency and safety.
For more information on Alpha's intelligent services, please contact us.